Test Issue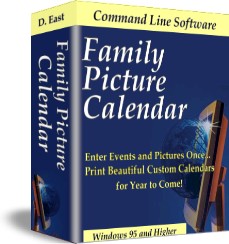 What Your Children Will Want to Know! by Michael R. Boyter
Does your life story read like it was straight out of a best-selling novel?
Maybe, or maybe not, but regardless the life stories, knowledge and experience you pass down, through some form of recorded life story, will be invaluable to your children and grandchildren now and especially in the future.
From the day your children first stepped foot on that big yellow school bus to the day that they left home for college you were concerned that they were ready for "life" without you. You wanted to "be there" for them, didn't you? Your life experience could provide valuable advice and guidance to your children. From the time they were little, you coached and prepared them for much of what life would throw their way.
Even now, your adult children probably rely on you for sound advice on things ranging from marriage matters to child rearing.
As your children advance and mature through all the stages of their lives, they will have a natural deep yearning to know and compare their life situation to that of your life, while in the same approximate stage of life. "Am I doing things right"?
The ability to "compare notes" inspires confidence and can cause a calming effect in our children. This can be derived in knowing that their parents faced some of the same tough challenges early in their lives, thus giving them the strength and perseverance to do the same.
As just a young married couple, my wife Sheri and I struggled to make ends meet. There were occasions when all we had to eat in the kitchen was boiled noodles and nothing to put on them but catsup! Was this normal or was I failing as a provider? I feared the latter was the correct answer.
As far as I knew, my parents always had plenty and never struggled like we had. On one occasion, my mom mentioned that for a stretch of time, when I was only an infant, money was so tight that she and dad wondered how they were going to make it to the next paycheck.
This is only one example, of many, that I could give you.
Therein lies the power of journaling and preserving, at least, some semblance of a biography.
Most of us continue teaching our children, through example or otherwise, until the day we leave this life. But what then?
THINGS YOUR CHILDREN WILL WANT/NEED TO KNOW ABOUT YOUR LIFE:
Your posterity will want to know some of the small, seemingly inconsequential, stories from you life; ones that are fun to tell. We all have stories like these. They are often stories steeped with insight and coincide with life lessons learned.
YOUR DATING STORY: How did you meet their mother/father. How did you know he/she was the one?
Do you ever feel down?
What motivated you and got you going again?
Did you ever have a boss that you couldn't stand? How did you handle the situation?
When grandma and grandpa passed on, how did you manage?
How did you deal with a person that just outright didn't like you?
If you've ever lost your job, describe your feelings and attitude.
How did you overcome?
Tell of the day-to-day pressures of providing/caring for your children.
Were you living on the "financial edge" when you were newly married? How did you get by. Were there any special measures that you had to take?
AS YOUNG NEWLYWEDS, YOUR CHILDREN MAY WONDER…
…Did you and dad/mom ever argue as newlyweds?
…How did you decide who to spend the holidays with each year?
AS YOUNG PARENTS, YOUR CHILDREN MAY WONDER…
… "Did I really cry this much as a baby?"
… If you ever got any sleep when they themselves were newborns.
… What were the events in and around their own birth?
… "How quickly did I learn to walk, talk and potty train?"
AS PARENTS OF A TEENAGER, YOUR CHILDREN MAY WONDER…
… "Will I ever make it to old age?"
… "Will my teenager make it to old age?"
… "Was I ever that unruly?"
BEING MIDDLE-AGED, YOUR CHILDREN MAY WONDER…
…How the effects of aging played on your mind and body
…How you dealt with the loss of your parents. (This one may be too uncomfortable to talk about now, but writing down your feelings now for future reading by your children, will serve a very helpful purpose.)
AS NEW GRANDPARENTS YOUR CHILDREN MAY WONDER…
…What becoming a grandparent for the first time was like for you.
AS SENIOR CITIZENS, YOUR CHILDREN MAY WONDER…
…How you dealt with bad health situations.
…How you dealt with the loss of a spouse.
…How you felt in your role as the family patriarch/matriarch.
Don't leave your children unprepared for all that lies ahead of them once you depart this world. Write down or record to tape all that you know your children will want to know about your life someday, but won't think to ask until it's too late!
~~~~~~~~~~~~~~~~~~~~~~~~~~~~~~~~~~~~~~~~~~~~~~~~~ What are you waiting for? Download a list of more than 900 things that your children will want to know about your life! The Memorygrabber e-book is 165 pages. http://QuickPayPro.com/x/qpp.cgi?adminid=1500&tid=3088
New!

Comments Have your say about what you just read! Leave me a comment in the box below.