Irish Family History And Gifts From Ireland
---
---
Leave A Legacy!   A Brand New Ebook, The MemoryGrabber, shows you the quick, easy and fun way to create your own biography and pass your life story on to your children and grandchildren. The MemoryGrabber is now available for purchase at well below $17.

It's The World's Easiest Fill In The Blank History Book About You!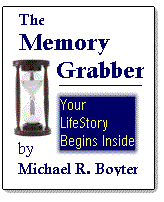 Learn More About The MemoryGrabber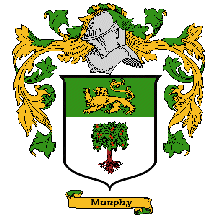 Click Graphic Above For Coat Of Arms Gallery

Heraldic Gifts
Display your Irish Heritage with our superb new gifts featuring the Family Crest
for YOUR family name. Thousands of Names available.


| | | |
| --- | --- | --- |
| Get YOUR-NAME Screensaver with the Family Coat of Arms and get a US$61 value Bonus. | Get YOUR-NAME custom made Watch featuring your Family Crest. Free Worldwide Delivery plus Bonuses. | Get YOUR-NAME hand-engraved Claddagh or Signet Ring with the Family Crest from only US$159. |
Ancestral Map of Ireland: Discover the land of your ancestors and the origins of your Irish family on our magnificent antique style genealogy Map of Ireland. Click Here


Claddagh Rings:
Click Here for Superb Claddagh Rings - The Traditional Irish Wedding Band!
Collectibles: View our collection of superb collectible Irish Prints featuring genuine Irish postage stamps.
Click Here