Contribute to the Yahoo Time Capsule
...and Send Grandpa and Grandma to Outer Space!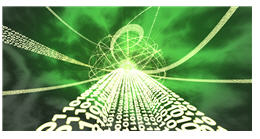 Yes, that is right! Yahoo is offering a one-time offer to "send grandpa and grandma to outerspace", well at least his/her picture, voice recording or life story in the form of a digital time capsule contribution.
Just underway, the Yahoo Time Capsule project is in full swing. But you'll need to hurry!
From now (October 16th 2006) through the 8th of November, you can make digital contributions to, what is believed to be, the largest time capsule project in history.
After which, the capsule will be sealed and not opened until the year 2020...Yahoo's 25th Anniversary.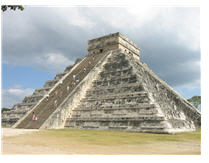 Oh, back to grandma and the outerspace thing. Yahoo will be blasting the contents of the digital Yahoo time capsule into outer space on October 28th from the top of a pyramid in Mexico!
Contribute what you wish to most accurately tell about your world. A picture, video, journal entry, a drawing or a recording etc.
Your Yahoo Time Capsule contribution can be something that you already have, such as a photo, or it can be something that you create especially for the time capsule. (Note: It doesn't have to be just about your grandpa or grandma, of course. That was just to get your attention!)



Another cool thing is that, until the 8th of November, you can rummage through the entries of the rest of the world. See what others have contributed. Lot's of interesting stuff.
Be sure to take a look and contribute...

Go to the Yahoo Time Capsule Now!

How to Create Your Own Family Archive (Time Capsule)

What's Your Opinion?
After taking a look at the Yahoo Time Capsule, come back here andtell others what you think!
I believe that this is a very interesting project, especially in light of the history about our families that can be preserved.
I'd be curious to know what you think. Are you going to contribute?
Use the form below to submit your comments! Can't wait to read what you think!