Christmas Memories and Elvis Music
by Lorri Weber
(Teterboro, New Jersey, USA)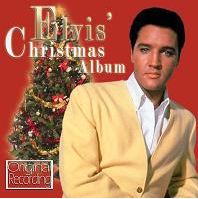 Christmas memories just wouldn't be the same without Elvis.


My mother says she doesn't know why, or how, a child born in 1969 could be such a fan. But from the age of two, I loved him.
I grew up watching his old movies on TV and begging for his albums, many of them already out of print. So, it's not hard to imagine how the tradition began.
My first Christmas memory was waking up and hearing his voice echoing through the house singing "Santa Claus is Back in Town".
My mother had more than one of those albums, so it was pretty much Elvis sings Christmas all day long.
From that point on, every Christmas began the same way, Elvis blasting on the stereo and Mom's blueberry waffles.
Now, I carry on the tradition with my own kids. I know they love the waffles and one of these days, I may convince them to love the King too!