Fathers Day Poem and Story for Fathers Day 2015
I came across this special story about fathers in a local "nickel" paper. It's not quite a Fathers Day Poem, but I'm sure you'll love it.
It was published as author unknown and without a title so I've decided to call it "A Father's Hands". This is perhaps a great poem to share this Father's Day, 

Fathers Day Poem & Story for Fathers Day 2015
I came across this special story about fathers in a local "nickel" paper. It's not quite a Fathers Day Poem, but I'm sure you'll love it.
It was published as author unknown and without a title so I've decided to call it "A Father's Hands". 
"A Father's Hands"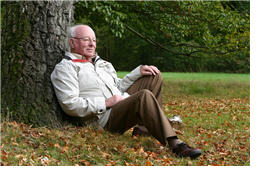 My Dad, some ninety plus years now, sat feebly on the patio bench. He didn't move, just sat with his head down staring at his hands. I sat down beside him. He didn't acknowledge my presence and the longer I sat I wondered if he was okay.
Finally, not really wanting to disturb him but wanting to check on him at the same time, I asked him if he was okay. He raised his head and looked at me and smiled.
Yes, I'm fine, thank you for asking, he said in a clear strong voice. I didn't mean to disturb you, Dad, but you were just sitting there staring at your hands and I wanted to make sure you were alright.
"Have you ever looked at your hands?" he asked. "I mean really looked at your hands?"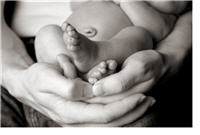 I slowly opened my hands and stared down at them. I turned them over, palms up and then palms down. No, I guess I had never really looked at my hands as I tried to figure out the point he was making.

Dad smiled and related this story: "Stop and think for a moment about the hands you have, how they have served you well throughout your years. These hands, though wrinkled, shriveled and weak have been the tools I have used all my life to reach out and grab and embrace life."
"They braced and caught my fall when as a toddler I crashed upon the floor. They put food in my mouth and clothes on my back. As a child my mother taught me to fold them in prayer. They tied my shoes and pulled on my boots. They dried the tears of my children and caressed the love of my life. They wiped my tears when my son went off to war."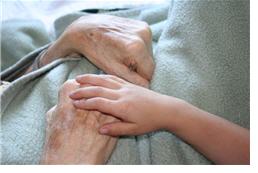 "They have been dirty, scraped and raw, swollen and bent. They were uneasy and clumsy when I tried to hold you as a newborn daughter.Decorated with my wedding bandthey showed the world that I was married and loved someone special."
"They wrote the letters home and trembled and shook when I buried my parents and spouse. They have held children, consoled neighbors, and shook in fists of anger when I didn't understand. They have covered my face, combed my hair, washed and cleansed the rest of my body."
They have been sticky and wet, bent and broken, dried and raw. And to this day when not much of anything else on me works real well these hands hold me up, lay me down, and again continue to fold in prayer. These hands are the mark of where I've been and the ruggedness of my life."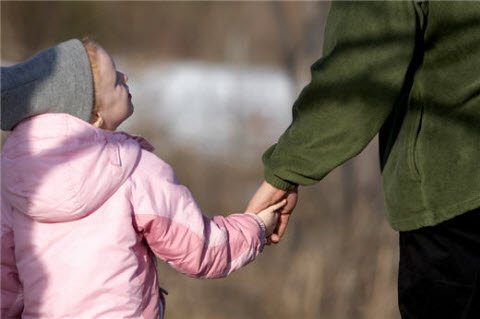 "But more importantly it will be these hands that God will reach out and take when He leads me home. And with my hands He will lift me to His side and there I will use these hands to touch the face of Christ." ----

After that day, I will never look at my hands the same again.
But I remember God reached out and took my Dad's hands and led him home. When my hands are hurt of sore or when I stroke the face of my children and husband I think of Dad. I know he has been stroked and caressed and held by the hands of God. 

If You Enjoyed This Story, Please Share It with Your Facebook Friends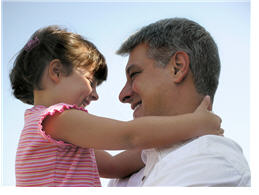 I love this story. It makes me reflect on being both a son and a father.

This elderly gentleman had more than ninety years of rich family stories to tell, pass on and bless his family with.
You can bet that the author of this story will tell this story to her children about their grandpa. Each of us has had special moments with our parents and grandparents, as well. We do a huge dis-service by not writing or recording them and preserving them for posterity.
This fits right in with the theme of this site, that being the preservation of family history through the journal and life story writing. Fathers Day poems and stories abound. Just make sure some of them are your own. 

Recommended Resources for Fathers Day or Any Other Day of The Year

If you are looking for something unique this year....
The Journal 6.0 

Many claim this to be the best Journaling Software in existence. David Michael, the creator of The Journal, offers a free 45 daystrial download from his site.
Give it a try and see what you think.
I use it regularly to keep a journal, of course, but also for transcribing old letters, between my family and I, written those first few years that I was away from home, more years than I care to admit to. :) 

My Life Story Workbook....Memorygrabber 

This is a 321 page fill-in-the-blank downloadable workbook that I first created back in 2001. I first started using it to spark memories and conversation between my grandma and I.
It initiates great "walks" down memory lane with it's creativemethods to get great family conversations going.
If you are spending time this Father's Day with family, this little e-workbook just might make this year's holiday a little more memorable than those from years past.
Download a copy and take it with you! 
Share a Special Memory of Your Father or Grandfather
Do you have a great story about your father or grandfather? Share it!
What Other Visitors Have Said
Click below to see contributions from other visitors to this page...

---
Please Share This Page with Your Friends on Facebook