Scan Your Photos Quickly with This Professional Photo Scanning Service
35mm Slide Scanning, Scanning Negatives or Photo Scanning
I finally had to call in the professionals ... a professional photo scanning service, that is!
My parents have their closet full of old family photos, negatives and 35mm slides.
After grandpa passed away they even inherited all of grandma and grandpa's treasure trove of old pictures and slides.
These are, of course, the only copies in existence.
These various photos represent, at least, 50 years of our family history. Other than a death in the family, there would probably be nothing worse than losing this collection of family photos.
My parent's had every intention of getting these photos scanned to digital, but life is so busy and this is a sizeable job to complete. We are talking thousands of photos, slides and negatives.
And to make matters worse, I live over 2000 miles from home, so I wasn't going to be able to go there and manually do the job myself. 
Then I Discovered ScanCafe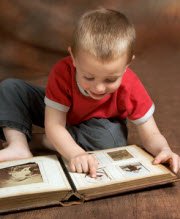 It made me nervous to think of all those photos, many of them of me when I was growing up, sitting there in the closet...just waiting for a natural disaster or fire to wipe them out!
I found ScanCafe.com and immediately purchased one of their gift cards....and had it sent to mom and dad.
ScanCafe is a photo scanning service and they also do 35mm slide scanning and negative scanning (at 3000 dpi)!
Now all mom and dad have to do is put put a selection of their photos and slides into a secure and postage paid box (UPS tracked) sent to them by ScanCafe.
The box is tracked every step of the way.
My parents don't even have to worry about going through them thoroughly, before hand.
This is because, once ScanCafe scans what they receive, the scanned photos are posted (privately) online for mom and dad to choose which ones they want.
Once they decide, the scanned images are put on a CD and sent to mom and dad, along with the originals, of course.
They only pay for the images they decide they want to keep. 
How Safe are My Photos When Using a Photo Scanning Service?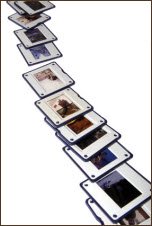 Of course I was a little concerned, at first, as to whether my slides and photos would be safe. It's only natural to worry a bit.
But once I did my research, I soon stopped worrying so much.
I learned that, as I mentioned before, the photos are tracked by UPS every step of the way.
An email is sent, as soon as they arrive at ScanCafe.
ScanCafe have received excellent reviews by credible sources such as The Wall Street Journal, CNN Money and Popular Photography Magazine!
And just to be doubly sure, and I think it an overall good idea, we only send about a 100 photos, slides or negatives at a time.
I think it would be foolish to send everything, all in one package.
What a Relief!
So there you have it!
Something that concerned me for years, that mom and dad never got around to doing, finally resolved ... with a photo scanning service.
So now, the whole family will have copies of the family photo treasure trove!
Now I can sleep better! 
Note: If you have parents or grandparents that could use a photo scanning service, like this, you might try giving them an obvious, by sending them a ScanCafe gift card. .
When I was reading over the ScanCafe website, I found out that the their gift card could be sent via email. That is the option that I chose.
So it can be a great last-minute gift item.
Have Something to Say on This Topic?
Do you have a great story, or something to share, about this? We'd love to hear from you!
What Other Visitors Have Said
Click below to see contributions from other visitors to this page...

Digital Photo Storage: Will Your Digital Treasures Ever Be Seen By Your Grandkids?

When it comes to your family's digital photo storage, what are the odds that yours will ever survive and actually be seen by your grandchildren? My …
---
Please Share This Page with Your Friends on Facebook