Best DVD Slide Show Software
Passage Express -- DVD Slide Show Software that Compiles Digital Documents, Audio, Video and Pictures into Highly Organized Multimedia Presentations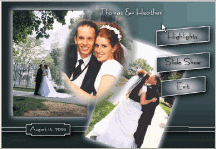 Passage Express' is state-of-the-art dvd slide show software. The learning curve isvery small and you will absolutely impress your family with the what you are easily able to create with this dvd slide show software . Additionally:


Publish small or large amounts of information in an attractive CD or DVD presentation format
Create dvd and cd-rom slide shows and documentaries complete with background music and narration
More effectively organize and document photographs with face labels, captions and dates
Publish genealogy data, video clips, audio recordings, histories and more
Create beautiful graphics for your projects' title screens, adding buttons and separate pages that will link to your files
Click here to read more about DVD slide show software and Passage Express ...




Additional DVD Slide Show Software Options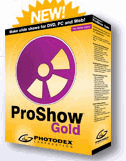 ProShow and ProShow Gold, from the Photodex company, straight-out create some of the most beautiful slide shows that I've ever seen.
I first began using ProShow Gold about two years ago. I'm not a pro photographer, by any stretch of the imagination, but ProShow even made my pictures look good!
Passage Express and ProShow both create slide shows, but they are really quite different. I'd recommend downloading the demo for each one and evaluating them separely.
Without going into great detail, why don't you visit the Photodex site. I think you'll love what you see!