Why This Website and How It All Started
How Building a Hobby-Related Website Lets Me Work
(Mostly) From Home and is Providing My Family a Financial Buffer
Against The World Financial Crisis


Hi, this is Michael, creator of this website.

Thank you for visiting my website today and for especially reading this page.

I consider myself very lucky.

Long before the barrage of world financial crisis news began hitting the airwaves, I was busy at work on this "crazy little project" that has become FamilyHistoryProducts.com

The extra income that it has added to our family budget, especially lately, has been a huge blessing...month after month.

Who couldn't use a boost to the pocketbook to buy more groceries, help fill that gas tank, supplement a meager retirement or to be able to stay at home with the kids, right?


---
Passion, Dedication and A Lot of Help!
---


I started FamilyHistoryProducts.com in late 2000.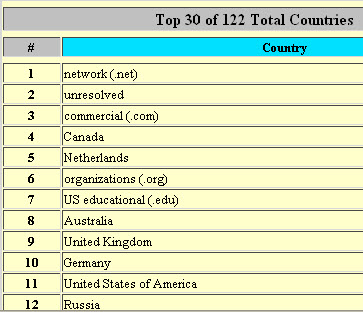 I simply took a topic that I was passionate about (Family History) and turned it into an online business.

This online business allows me to share my passion for Family History, with thousands of family history enthusiasts, from all around the world.

This website had visitors from 122 countries last month. Too me that is exciting!

The thing is, is that this can be done with just about any topic under the sun, if you have the right direction....and some guidance.


---
...I Didn't Do It On My Own Though
---


I had never built a website before, but I was willing to give it a try.

I did it with what many, many, "raving fans", call Site Build It! ...or SBI! for short.

In a nutshell, SBI! makes online business success possible. Anyone, even a non-tech type like me, was able to succeed with an all-in-one process, tools, and guidance.




---
Knowledge, Dedication and
.... A Little Hard Work, sure!
---


Dr. Ken Evoy, founder of SiteSell and creator of SBI, is famous for saying "Everybody knows something about something".

So, what is your hobby? What do you know? What are you most passionate about? Whatever it is ... take it and see what you can do with it when you combine it with a website that is built the right way.


---
No Rags to Riches Story Here
---


Wow, rich would be nice, but I don't believe in Get-Rich-Quick!

My goal was, and still is, to simply make enough income to take care of my family and to not have to punch a clock for the rest of my life. After a career in the military, I was anxious for a slower pace.

There are many others, just like me, who think like this. They are everyday people who build online businesses about topics they love.

You should see all the many topics.

I think I am on my way to that!

Besides what I do online, at home, I work a "day job" just two days each week. We are a family of eight. The budget is tight some months, but we are making it.

It wouldn't be possible without the money coming in from this online busines.

And the best part is that I have a lot more time freedom, so that I can built my online business even larger. I've even started a second website about about something else that I am passionate about......Alaska!


---
I Always Wanted A Business of My Own
---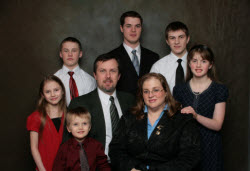 Like many, I always wanted to own a business of my own. Working from home sounded pretty "romantic".

Being able spend more time with my wife and kids sounded ideal.

But I especially wanted to become a little more self-sufficient. I didn't want to be totally reliant on my employer.

It was a very empowering moment when I first realized that no longer was 100% of my income coming from my one, over-powering, employer.

That really felt good!


---
I Finally Found Something That Was Perfect For Me
---


Because I was in the military, and moved around a lot, I was looking for a business that ideally ...
...was mobile. (So that I could take it with me when the military made me move)
...I could do at home. (Cheaper that way).
...would deal with something that I liked. (interested in, passionate about, a hobby)
...was online. (The Internet seemed like the way to go)

In late 2000, after wasting a lot of time playing games online, after work, I started getting serious and started looking for ways to run a business on the Internet.

As I browsed the Internet, I came across AssociatePrograms.com. This site is run by a great gentleman by the name of Alan Gardyne. Alan recommended a downloadable book (an ebook) called "Make Your Site Sell (MYSS)".


---
"...so I figured, what the heck!"
---


MYSS was 800 hundred pages long and it cost a mere $18. I figured what the heck?! At the worst, I'd be out only $18, so I bought it!

I absolutely devoured that book! It was written by Dr. Ken Evoy (former emergency room physician in Montreal).

Judging by what that book taught me, it has been the absolute best $18 I have ever spent!

Today, MYSS is considered, by many, to be the "bible" of selling anything on the Net. (Note: You don't have to have a physical product. You can even sell knowledge that you have about something. That was good because I didn't have anything to sell...at first).

What I read was making all the sense in the world and it was not full of any hype, like I had expected. (Update: Make Your Site Sell (MYSS) is now free.... you be the judge. Click here to download.

Some time passed and another e-book called Make Your Knowledge Sell (MYKS) was released. It taught me how to convert something I knew something about into something that I could sell. (Special Note: Making an ebook is just one way to make income from a website. It's not necessary. It is just one way method that worked for me.)

This was the beginning of the ebook that I sell on this website. It's a (a lifestory workbook) that I call Memory Grabber.
---
A Novice With No Technical Skills...That Was Me!
---


Well, as I was creating my ebook, Dr. Ken Evoy's (SiteSell Inc) flagship product was released.. .. Site Build It! (SBI!)

SBI! removed the technical barriers, of building my website, and it allowed me to keep my attention on building my business. No "under-the-hood-stuff" to worry about.

Dr. Evoy realized that the average business person needs more than some information in books, no matter how good. S/he needs both the C

T

P

M process and an all-in-one Web site hosting, building and marketing suite of tools that enables them to execute the process flawlessly.
To this day, SBI! is unique.
---
So I Decided To Give SBI a Try
---


So I bought SBI and "ran with it". I have learned so much over these past years. It has been quite an amazing journey. It has opened up a whole new world of possibilities!

A good friend of mine Don Coggan, described what SBI taught him as "an essential life skill". Here is a short little video that Don made:

I agree completely.

In these strange economic times, the ability to create an online business, share with and draw on a global audience is a very valuable skill to have!

Here in the United States, we hear of businesses closing and moving their operations oversees.

Well, along with it being a great life-skill, I see owning an online business as me "going overseas" and not getting left behind.

No I don't actually have to move anywhere. I can live anywhere I want, but it lets me "tap" into a world market...right from my home office desk.

My family's income is no longer completely dependent on my local communities economy....because my income now comes from a global source.

This is valuable to me and I think it should mean something to you, as well!


---
How My First Internet Sale Happened!!!
---


Over the first three months I learned about keywords and writing good content and soon I started gets indexed high in search engines like Google and Yahoo! That started bringing the website traffic and before I knew it, I actually sold something, for the first time, from my website!!

To say I was excited would be a huge understatement!

It was December 8th....it is a day that I won't soon forget. It was also the first time, in my life, that a credit card transaction had occurred and the money was actually coming TO ME rather than, the norm, GOING AWAY from me! What a concept!

Again, very excited!!

I can't remember the name, but my first customer was a nice lady that lived near Philadelpha! I say "nice", because she later emailed me and complimented me on my ebook, which was what she had purchased.


---
The Reward of Helping Other People
---


It's not all about income though.

No matter what your speciality or knowledge is in, it is really rewarding when you get an email from somebody that you helped, in some way.

Here is an email that I just had to include here:



Dear Michael,

....Memories for My Children and Grandchildren

My favorite aunt has Alzheimer's and is in a nursing home. She can't remember my name. She is 92 years old and has only been this way for two years.

When the disease first began to make her forget, her family hired a woman to come to her home daily and help her, etc. This wonderful woman knew about (your book) Memorygrabber.

She purchased it and began asking my aunt questions and (began helping her) filling it out.

This turned out to be a wonderful gift for the family!

So many things which she never thought of sharing were uncovered. What a joy!

I've just purchased Memorygrabber and hope to fill it out with memories for my children and grandchildren.

Thank you so much. God bless you, your family and your work."

AnnMarie, Connecticut USA October 2008



I printed that off and ran to show it to my wife. I was really touched by that!
---
The Sales Continued...
---


Other sales began to trickle in and soon I could see that things were really working, at least on a small scale. All needed to do was more of the same follow SBI's 10 Day Action Guide.

The Action Guide presented me with a step-by-step process, presented in both written and video formats. (I think I like the video best). All I had to do was follow it. Really!

The most successful SBI! owners say "all they did was follow the SBI Action Guide." They don't get sidetracked, or have to guess at what to do next.
---
My Website Continues to Grow!
---


The traffic started increasing and soon I had visitors coming from all over the world. Last month, for example, FamilyHistoryProducts.com had visitors from 122 countries ..... from Argentina to New Zealand to Romania, Russia and more.

I even had visitors from The United Arab Emirates and the country of Brunei. (I had to Google it. I had no idea where it was. Just so you know, it is near Vietnam.)

A properly built website can have an enormous global reach.



Just For Fun ...

... I used to print out each sale that my website produced and had my two oldest boys (when they were younger) stick a pin in a big wall map, indicating which country or State each of the sales came in from.

I liked the idea and it was a great geography lesson for the boys.




---
Three Primary Ways That This Website Makes Money
---
Affiliate Income - We provide content and make suggestions as to where to buy quality products. If a visitor clicks over from our site to our affiliate (partner merchant) we earn a commission (while the customer doesn't pay even a penny more for the product.) Fair enough.

Ads - A nice way to augment any website's income

Sales of My ebook




---

My Highest Recommendation ...

---



I first surfed the Internet in 1996, in the city library in Corvallis Oregon. Since that time, I have surfed the Internet a lot! (Wow, that is an understatement).

I am absolutely sincere when I tell you that Site Build It! is, by far my greatest Internet find.

Nothing has taught me so much, and rewarded me so well. Especially when you consider that FamilyHistoryProducts.com costs me less than a $1 a day to operate.

I recommend that you take a very serious look at Site Build It!. Think about what you know and love and see if SBI can do the same for you, or better, than it has for me.

Again, let me re-emphasize. I am not some rich dude, trying to tell you that I am. I'm just telling you what SBI has done for me and my family.



I want to publicly thank Ken Evoy and SiteSell for all the things that Site Build It has done for me. He has been a tremendous virtual friend and mentor. The last several years have been quite the enjoyable journey and I am very optimistic about what's ahead!

I also especially want to thank you, my website visitor. I am always available, should you ever have a question about things related to family history, or Site Build It!

Kindest Regards,

Michael R. Boyter
FamilyHistoryProducts.com , owner
Wasilla, Alaska

..Here is one more video made by an acquaintance. Her name is Amber and she created a website about Do It Yourself Wedding...something that she is particulary passionate about!